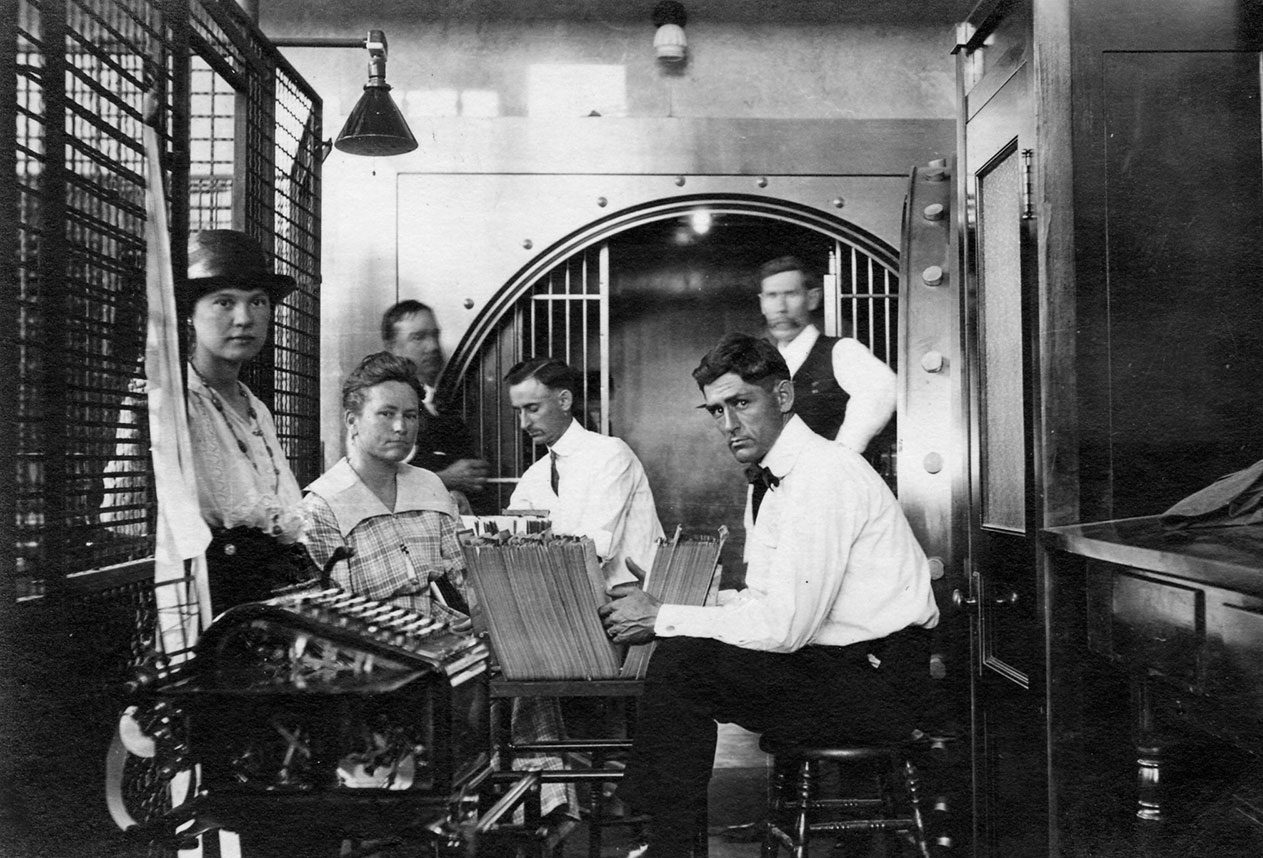 ---
The City of Bryan's Fiscal Services Department ensures financial accountability and effectively manages the city's assets. In FY2021, the department:
City Fiscal Services
Finance
Issued General Obligation Pension Bonds Taxable Series 2020 (October 2020) in a principal amount of $54.7 million at a true-interest-cost of 2.42% (this rate is 2 basis points higher than the tax-exempt bonds issued in March of FY 2020; taxable bonds usually trade at 300-400 basis points higher than tax exempt bonds). The City of Bryan was one of only two cities in Texas to take advantage of these historically low interest rates on taxable municipal bonds. This bond issuance is projected to save the City of Bryan $33 million over the next 20 years. The city's funded percentage went from 87.6% to 102.9% as a result of two things:

The issuance of the Pension Obligation Bonds.
The city's realized return on investment with TMRS (net $24 million).

As a result of this issuance, in FY 2021 the city will report a Net Pension assetof $11.2 million, as compared to a Net Pension liability for FY 2020 of $45.5 million. These actions will result in savings in FY 2022 in excess of $900,000 and $1.2 million in FY 2023.
Maintained the city's AA credit rating.
Budget
Prepared FY 2022 budget and tax rates and presented to the Bryan City Council in a timely manner.
Coordinated with all city departments to compile and present the Decision Packages for FY 2022 and compile the base budgets for the FY 2022 budget process.
Conducted quarterly budget meetings with all city departments.
Successfully hired a Budget Supervisor to create more efficiencies and oversee the budget process for the city.
Received the Government Finance Officers of America (GFOA) Distinguished Budget Presentation Award for the FY 2020 Budget.
Accounting
Received an unmodified opinion on the FY 2020 Audited Financial Statements.
Received the GFOA Certificate of Excellence in Financial Reporting for FY 2019 Annual Audited Financial Report.
Implemented, in conjunction with BTU Fiscal Services staff, UKG Workforce Dimensions for all BTU employees.
Coordinated the Coronavirus Relief Fund application process and participated on the committee for awards. Distributed $1.6 million to local hospitals and businesses in response to the COVID pandemic.
Successfully secured $21 million through the American Rescue Plan for water and wastewater infrastructure projects supporting the west-side development.
BTU – Fiscal Services
Winter Storm Uri
Supported Operations staff during the storm by assisting with hotel and food for personnel (Purchasing).
Attended operational meetings and kept management informed of costs and financial implications during the storm.
Provided information to Fitch and Standard & Poor's to maintain high ratings for BTU throughout the aftermath of the storm.
Implemented a Financial Planning and Analysis team to improve financial forecasting and updated stress case scenarios to improve planning for scarcity events.
Finance
Issued Revenue Bonds to finance the construction of the Distribution Service Center in a principal amount of $15.7 million at a true interest cost of 2.52%.
Explored options and secured the opportunity to issue short-term credit in the wake of Winter Storm Uri with Barclays. This financing was not needed but was available if needed, based on the efforts of the BTU Finance team.
Maintained competitive rates while absorbing the winter storm costs.
Assisted with the sale of the Gibbons Creek generating facility. Successfully unrestricted $16.7 million as a result of the sale and recommended these funds be used to shore up the under-recovered fuel costs related to the February winter storm.
Accounting
Implemented UKG Workforce Dimensions for all BTU employees.
Received an unmodified opinion on the FY 2020 Audited Financial Statements.
Successfully filed and received approval for Transmission Cost of Service interim rate case filing.
Updated the monthly financial statements with footnotes to improve the usefulness and accuracy of the financial statements.
Budget
Completed the FY 2022 O&M and CIP budget process on time with coordination of all BTU departments and executive management.
Created an updated 5-year pro-forma for forecasting and budget purposes.
Conducted quarterly budget meetings with all BTU departments.
Other
Streamlined the processing of warehouse (TEC) invoices.
Experienced minimal operations impact from COVID-19 and Winter Storm Uri.
Supported the BTU Safety Culture.