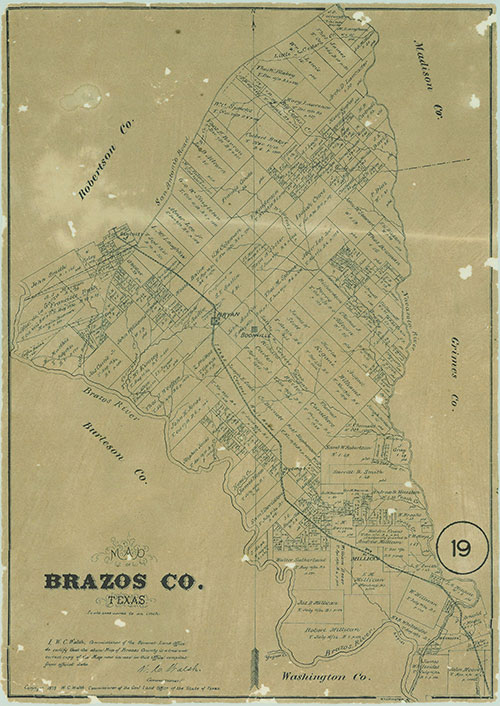 Maps
View the growth and evolution of Bryan and Brazos County through historic cartography. Be sure to check back often, as we'll be periodically adding new maps to the archive. Unless otherwise noted, all maps are courtesy of the Carnegie History Center or the City of Bryan.
Brazos County Maps
Click on each map for larger image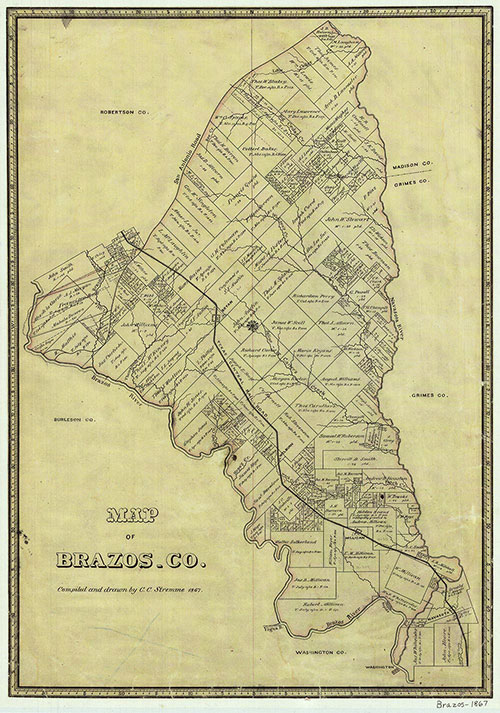 1867: Map of Brazos County compiled and drawn by C.C. Stremme in 1867. (This is a replica of the original map.)
City of Bryan Maps
Click on each map for larger image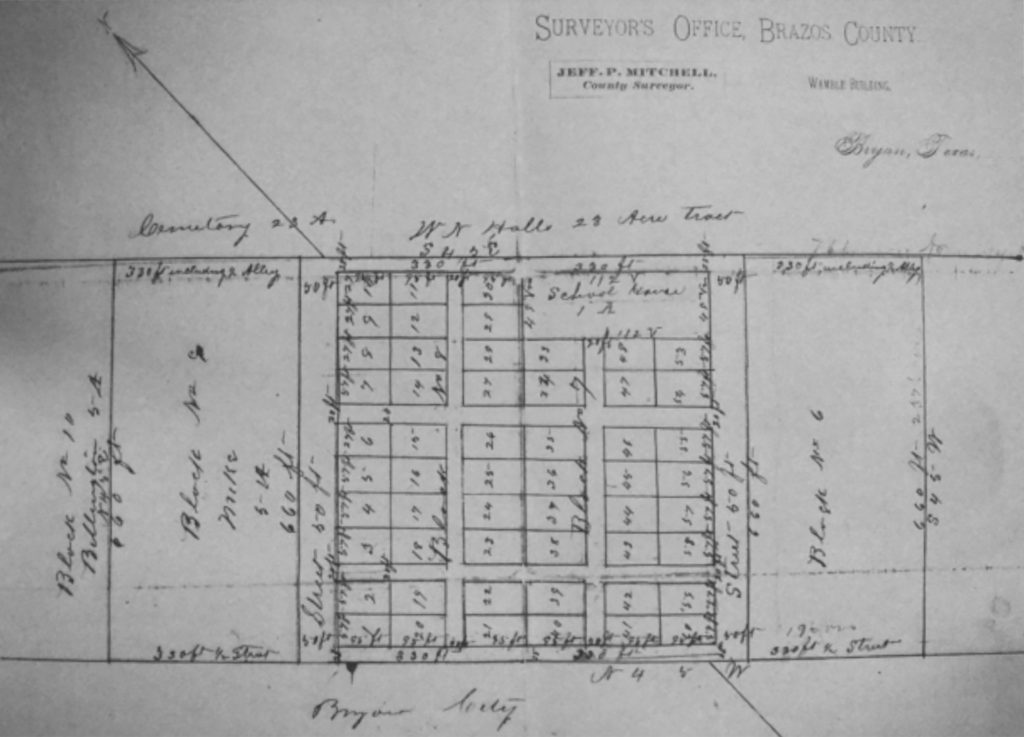 1880: Freedman Town map. Known also as Hall's Addition (or Hall's Division in some maps), Freedman Town was one of the earliest communities of African Americans in Brazos County after the Civil War. First land sales of lots date to 1867. It was located in blocks 7 and 8 of the "Bryan's First Addition" area, bordering the northeastern border of the original City of Bryan townsite.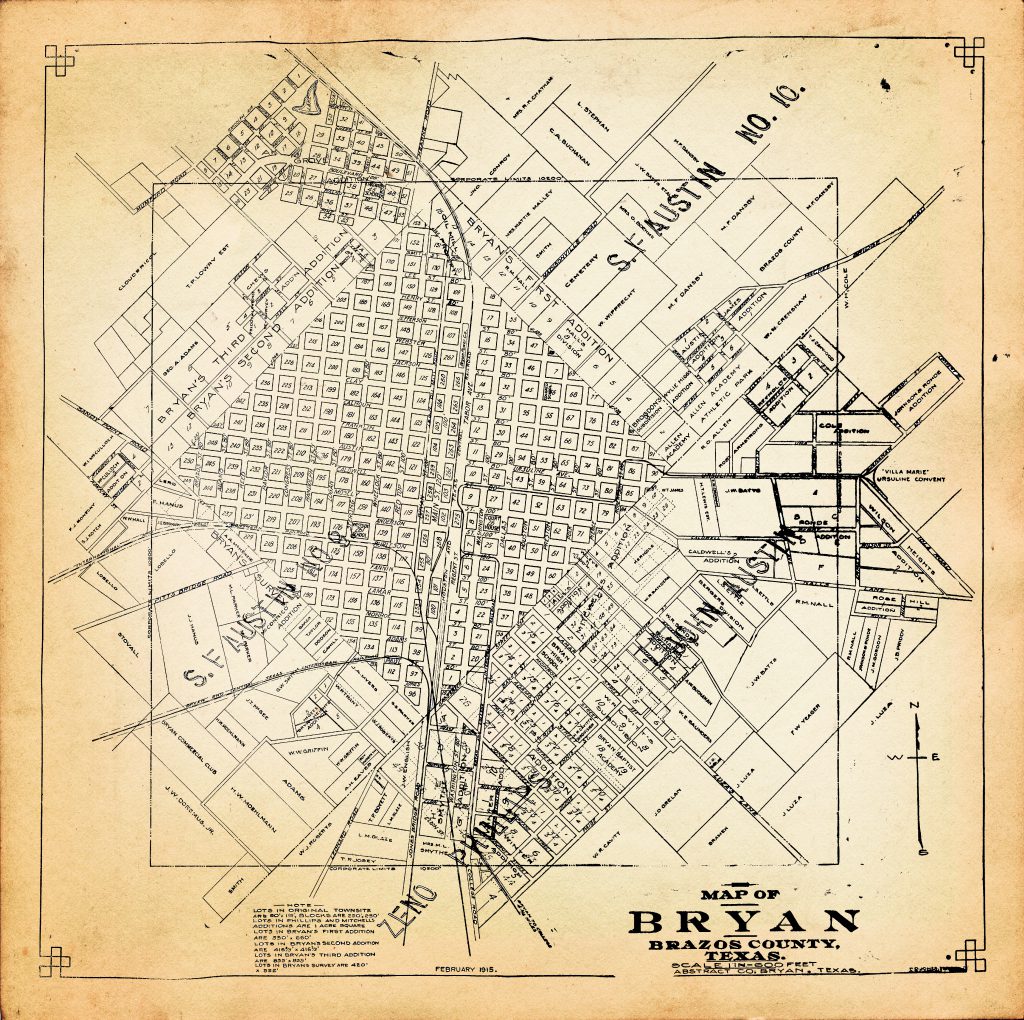 1915: Stylized digital copy of a map of the City of Bryan in 1915. This map shows the original Bryan townsite as well as the various other city additions and expansion that had occurred to this point in time.