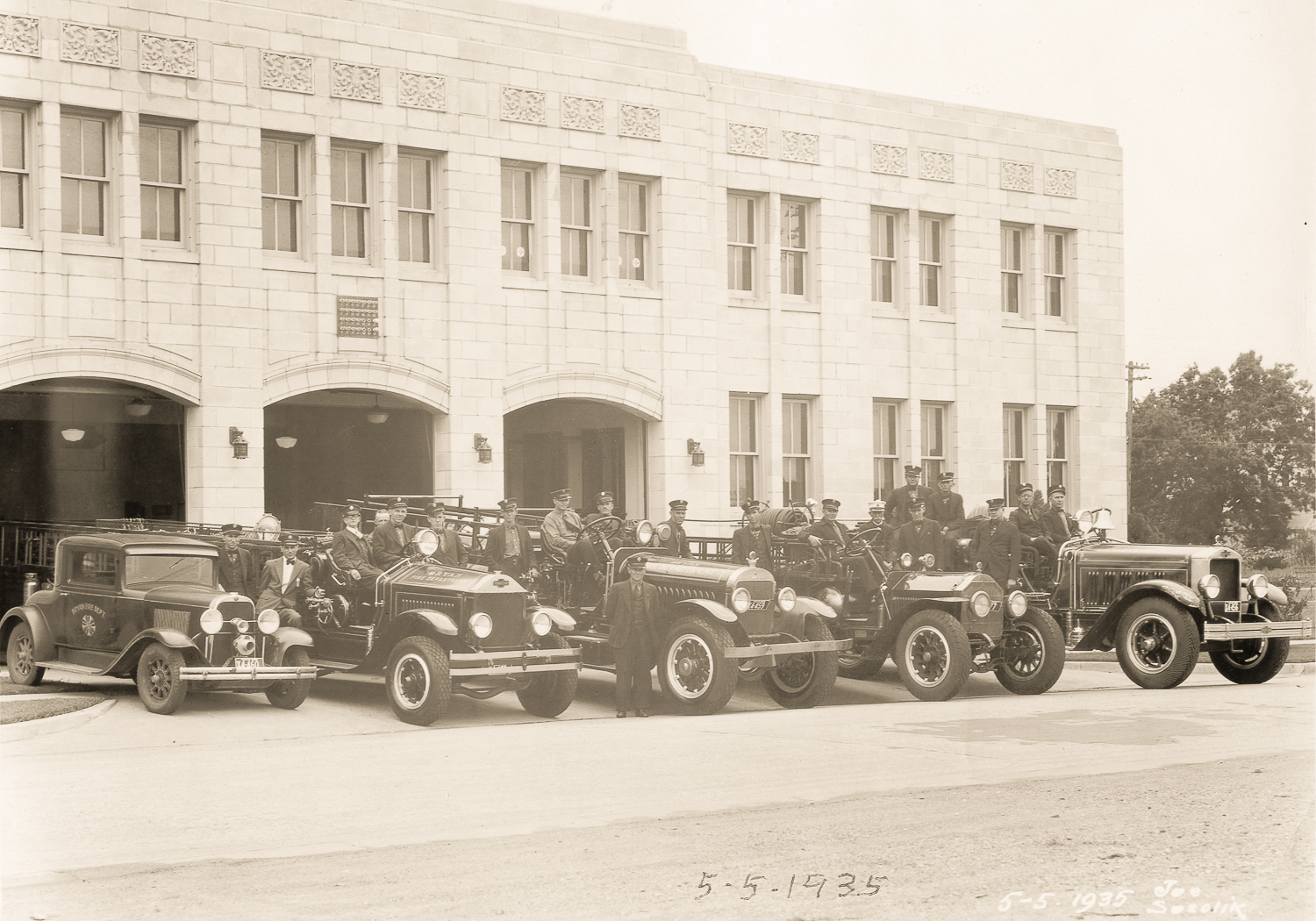 ---
The Bryan Fire Department keeps residents and businesses safe through education, prevention and fire/EMS response. In FY2021, the Bryan Fire Department:
Fire Administration
Firefighter Round Trip Ticket

Acquired funding for training all officers and apparatus operators in the nationally recognized Blue Card Incident Management program. Funding also allowed the department to train 12 personnel to become certified instructors for the program.

Used newly acquired knowledge from Blue Card Incident Management program to develop BFD's first Incident Management and Tactics manuals.

Trained all BFD chiefs, company officers and apparatus operators on new Incident Management program.

Funded an Assistant Chief of Training.

Strategic Planning and Development

Implemented and trained all personnel on a new records management system (ESO).

Conducted an EMS response analysis and implemented guidelines for critical levels of Fire/EMS, which are now tracked and paged to Fire Department leadership.

Developed the first-ever community-driven five-year strategic plan.

Conducted three strategic planning sessions to educate and glean input from Bryan residents.

Formed a BFD Strategic Steering Committee.

Adopted strategic guidelines for an all-hazard, quality improvement model

Researched, analyzed and aggregated data to perform a risk analysis and self-assessment that promotes the establishment of community-adopted performance targets for fire and emergency service agencies.

Multi-year initiative will result in Center for Public Safety Excellence accreditation and provide the needed information to structure a risk management response model that will continually evaluate the effectiveness and cost efficiency related to fire, emergency medical and special operational responses.

Organizational Environment Profile and Assessment

Conducted three Firefighter-to-Fire Chief Town Hall meetings.

Conducted one-on-one interviews with all chief and company officers, and with apparatus operators on a voluntary basis.

Regional and State response sustainment

Acquired State of Texas deployment reimbursements (TIFMAS, TXTF1, EMTF7) of $306,198.

Establishment and implemented an assessment/written test-based promotional system to meet stipulations of the COB/Local 1204 Meet and Confer Agreement.
Emergency Management
Community Response

Continued responses for COVID-19 pandemic, including maintaining CEOC operations for City of Bryan Pandemic Team, PPE distribution, COVID-19 testing, Brazos Valley COVID-19 Vaccination HUB, etc.
Deployed the Mobile Command Bus to Kent Moore Cabinet active shooter incident.
Deployed the Mobile Command Bus to College Station standoff and Burleson County standoff.
Acquired restroom trailer from Brazos County for BFD use.
Conducted camage assessments for reimbursement as part of CEOC operations during Winter Storm Uri.

Disaster Mitigation Readiness

Updated Emergency Operations Plan Annexes B, D, F, K, L, M and N.
Implemented virtual capabilities for CEOC activation.
Held NIMS ICS 300 and 400 classes.

Grant Management

Conducted maintenance of AFG, SAFER, HLS grants, including financial reporting with Finance Department for reimbursement.
Emergency Medical Services
COVID-19 response

Continued COVID-19 response readiness, including updating PPE guidelines as CDC recommendations changed, acquiring and maintaining supplies during national shortages and providing care and transport of COVID-19 positive patients.

EMS Efficiency

Established a community para-medicine multi-organizational working group.
Fire Marshal's Office
Public outreach

Developed an "After the Fire" community outreach program that canvases the area where a structure fire had occurred. This program educates and ensures neighboring residences have smoke and carbon monoxide detectors.
Created educational door hangars that included fire department phone numbers that encouraged residents to call to have smoke detectors and carbon monoxide detectors installed. These hangars are used when canvassing the neighborhoods near where fires have occurred.

Code Enforcement

Implemented the property and inspection software through ESO to manage property files, permits and inspections. ESO has the ability to capture signatures and send the signed inspection to an email address, which allows scheduling and inspection follow-up.

Managed the improvement or removal of hazards in the community through the Building Standards Process. This process encourages property owners to either repair a substandard structure or remove it, allowing the Fire Department to manage the numerous older, dilapidated buildings and those that have received complaints.
Trained a peace officer that works as a firefighter to assist with fire inspections. The individual is close to completing field training and will be able to assist by being on standby for investigation needs, which will alleviate some of the division's workload. The auxiliary fire inspector will also receive training to assist with commercial property inspections on a part-time basis.
Implemented digital plan review, which reduces the amount of paper received and increases efficiency. Some contractors prefer paper plan review, so that process will continue when needed.
Implemented Compliance Engine, which is third-party software to help manage commercial fire suppression systems by allowing partnerships with contractors and owners to encourage productive life safety system maintenance outcomes.
Implemented Event Tracker online and mobile-friendly documents to track and communicate inspection results to customers in one operation. These forms and programs have supported the efficient processing, tracking and communication for change of owner, change of occupant, change of tenant and change of use applications.
Created a FMO evidence entry form to help ensure compliance rules for evidence handling in a more efficient manner.
Drone Program

One person from the Fire Marshal's Office completed the Basic Peace Officer Academy at TEEX and was licensed as a Peace Officer and has completed his Field Training Orientation. He received his Arson Investigator certification and his Part 107 UAS certification for flying drones this year.
Required new employees to become part of the Brazos Area Response Team (BART). The Fire Marshal's Office provides the ongoing training as a Part 107 UAS pilot to ensure BART has the trained personnel to sustain capabilities.
Operations
Cancer Reduction Initiative

Remodeled Station 1 to add another extractor to clean PPE and another washer and dryer to launder work uniforms to help with cancer reduction.

Remodeled the Station 3 engine bay for enclosed bunker gear storage to help with cancer reduction.

Records Management Consolidation

Implemented the ESO fire, personnel and scheduling software to consolidate data entry platforms.

Facility Sustainment and Issue Mitigation
Assessed of Station 2 construction problems. Brought in consultants and formed a working group to solve reoccurring air conditioning problems. The working group solution allowed Station 2 personnel to stay and protect area of responsibility rather than moving to another fire station outside Station 2 areas of response.
Support Services
Professional Development

Signed a Cooperative Learning Agreement with TEEX for BFD to host its first Firefighter Recruit Academy, which trained non-certified personnel to be fully certified Texas commissioned firefighters. Six personnel attended the first academy, and 11 new hires began the second academy in September 2021.
Six new employees were certified as Emergency Medical Technicians.
Five personnel received paramedic certification.
Seven more personnel enrolled in paramedic school.
Seven personnel finished their Structural Collapse Specialist training at TEEX.
The entire rescue team (24 personnel) completed a four-hour Structural Collapse refresher at TEEX and a four-hour trench rescue refresher.
Two personnel were trained as Self Contained Breathing Apparatus technicians.
A new ventilation prop was built for department training.