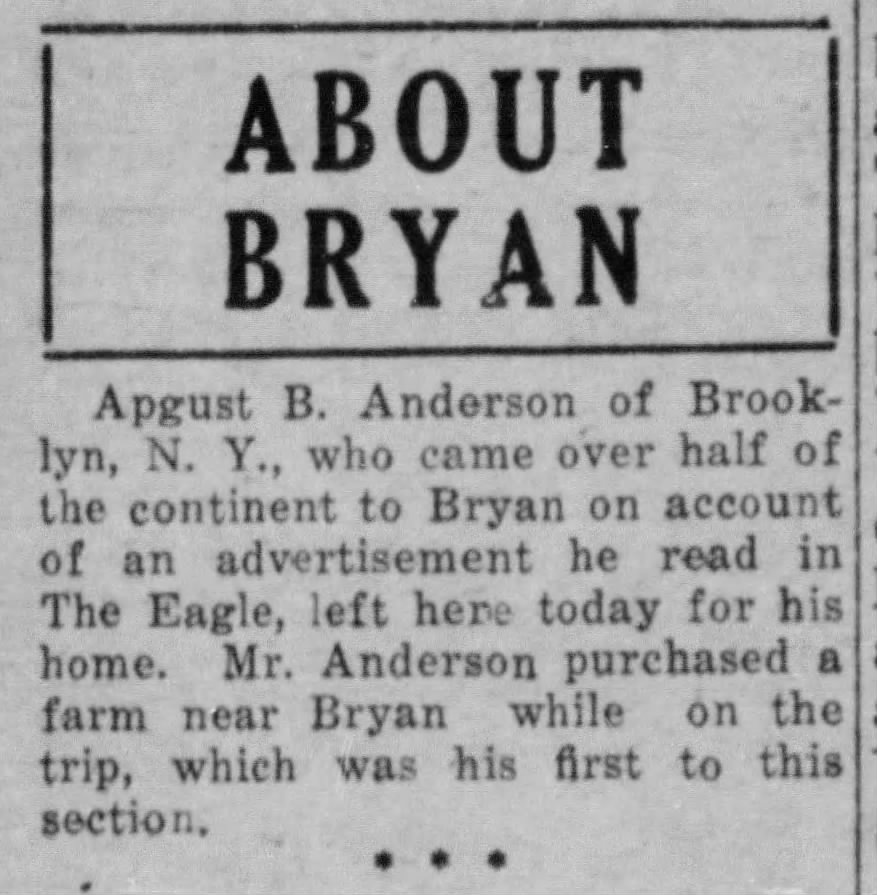 Communications
& Marketing
---
Bryan's Communications & Marketing Department supports all other departments in the city by producing high-quality materials to inform and engage residents and visitors. Throughout FY2021, the department:
Led and launched the City of Bryan's year-long 150th Anniversary celebration.

Launched an interactive, media-rich website.

Researched and created videos, stories and social media content surrounding the 150th Anniversary.

Coordinated the submission of photos and historical artifacts for display on the website.

Planned and coordinated an in-person history exhibit spanning two libraries and more than 30 artifacts.

Created a long-form video tying Bryan's history and 150th anniversary in with the traditional State of the City Report.

Received four state awards from the Texas Association of Public Information Officers for the following communications projects: The Good Life e-newsletter (first place); The Good Life video news (first place); 2019 State of the City Report (first place); and 2019 State of the City video (third place).
Received five national awards from the City-County Communications & Marketing Association for the following communications projects: The Good Life video news (first place); 2019 State of the City report (first place); 2018 Fire Department Annual Report (first place); The Good Life e-newsletters (second place); and COBWeb intranet (third place).
Completed more than 250 graphic design projects for departments all throughout the City, including social media graphics, flyers, business cards and other specialty projects.
Managed all aspects of 13 different websites, including the City's main website, BTU website, BCS Library System website and CEOC website.
Published 23 issues of "The Good Life" twice-monthly e-newsletter with an average open rate of 38.33% (industry average is 29%) and an average click-through rate of 22.44% (industry average is 4%). Also, increased the number of subscribers by 8% to 1,639.
Published 10 companion "The Good Life" monthly video news segment with both features and news stories about the community, which was released to the community through social media and on Channel 16.
Generated an estimated 2.03 million impressions, 118,000 engagements and 15,300 website visits on social media postings. The impressions and engagements were a 31% increase and 82.1% increase from the previous year.
Increased the number of followers on the City's main social media accounts by more than 1,000 across Facebook, Twitter and Instagram.
Produced the City's Year in Review annual report in video and website formats; this report was well-received by the community and staff, and received accolades from peer communities across Texas.
Coordinated communications among local agencies during the COVID-19 pandemic and subsequent vaccination effort, including managing the Brazos Community Emergency Operations Center ("CEOC") website and social media.
Took more than 8,000 photos of City events, locations and services.
Designed and created several multi-page publications, including two issues of the Parks & Recreation Activity guide, and annual reports for BTU, the Bryan Fire Department and Bryan Police Department.
Created more than 95 professional-quality videos, including 4 hours of training content for Human Resources. This allowed them to accommodate no in-person trainings.
Improved reliability and reduced the live broadcast delay to 3 seconds by integrating a 16×16 video router.
Responded to more than 300 media inquiries, resulting in more than 600 stories published about the City of Bryan by local, regional and national media outlets.